9/11 Memorial Stair Climb
Several of the LPFPD4 firefighters participated in the 2nd Annual New Orleans 9/11 Memorial Stair Climb on September 9, 2017 at the Poydras Tower in New Orleans. The event was held to honor and pay tribute to the 343 firefighters, 60 law enforcement officers, and 8 emergency medical technicians that made the ultimate sacrifice with their lives on 9/11/01.
Each first responder, wearing a lanyard with the name and picture of a fallen hero, climbed 110 floors fulfilling that promise to "NEVER FORGET".
It was also a great time to honor and remember those first responders from across the gulf south who have died in the line of duty.
We were proud to be a part of this wonderful event.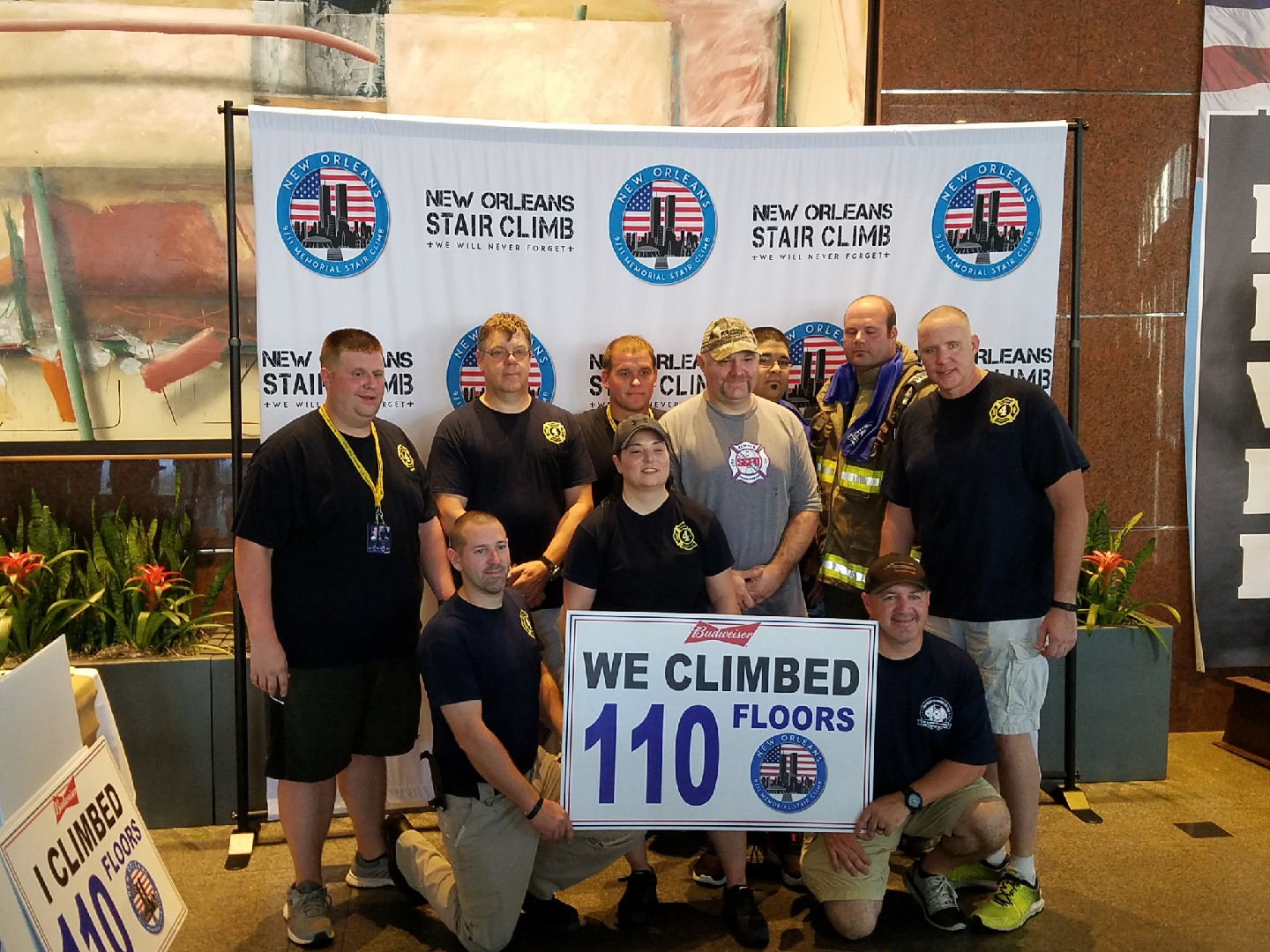 Bottom Row – Lieutenant Kenneth Desselle, Firefighter Miriam Howard, Deputy Chief Trey Jackson
Middle Row – Firefighter Dustin Smith, Captain Terry Ward, Firefighter Wally Howard, Lieutenant James Donovan
Back Row – Lieutenant Anthony Todd, Firefighter Myron Guidry, Firefighter Gary Boudreaux