Child Passenger Safety
LPFPD4 has launched a Child Passenger Safety Program, where D4 members will assist with installation and inspection of child car seat. All LPFPD4 CPS Technicians are nationally certified by the National Highway Traffic Safety Administration (NHTSA).
DID YOU KNOW:
Car crashes are the leading cause of death for children.

On average, two children (under the age of 13) were killed daily while riding in cars, and an estimated 278 we injured daily in 2020.

In 2020, more than a third of children who died while riding in passenger vehicles were not wearing a seat belt.

An estimated 101,656 children riding in passenger vehicles were injured in traffic crashes in 2020.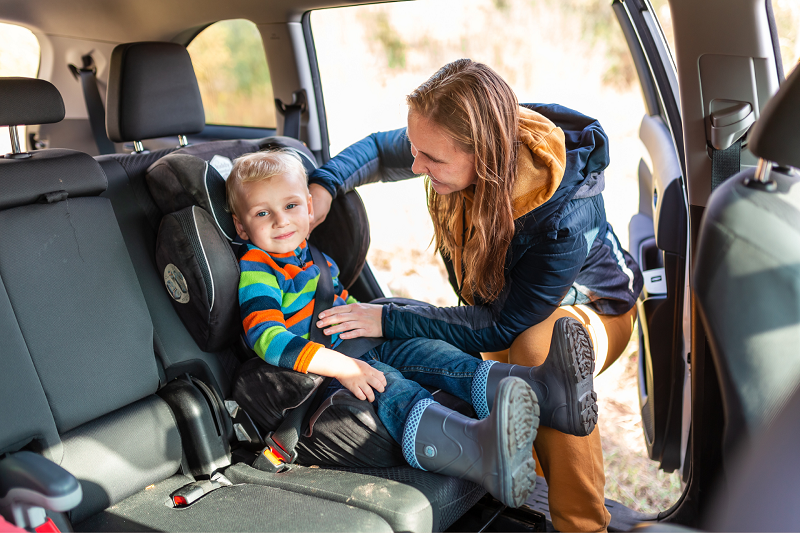 A properly installed car seat can save your child's life in an accident. Children should travel safely in cars, and properly installed car seats can be a challenge. LPFPD4 is committed to the safety of our community and stands ready to assist in installing and inspecting. As CPS certified technicians, we can offer best practices to help ensure your child's safety and to educate you on how to use and install a car seat properly on your own.
HELPFUL LINKS:
To schedule an appointment, please fill out the form below. Appointments are typically 30-45 minutes and are available Monday through Thursday from 8:00 a.m. to 3:30 p.m. If you have any questions, please contact LPFPD4 at 225-664-7123. Please DO NOT stop by the fire station to have your seat inspected. Only our certified CPS techs can conduct inspections.
Car Seat Check Appointment Request
A form for residents and individuals to request a car seat installation check performed by a certified Child Passenger Safety Technician (CPST).
Instructions
Please complete all pages of this form. Once all information is completed, use the "Submit" button at the bottom of the last page to submit your car seat check appointment request. A technician will follow up with your submission and contact you for an appointment within a few business days.
Note: Information provided in this form will only be used in a manner such as to expedite the car seat check process during your appointment. Your information will be kept private and will not be shared with anyone.
Things to consider before scheduling a car seat checkup:
Be prepared to learn, not just watch the CPS technician install the car seat. They are trained to teach you.
If you are expecting, try to schedule an appointment one or two months prior to your baby's due date just in case you deliver early.
Please know your child's weight and height, and if possible, bring your child with you so that proper harnessing techniques can be practiced. If possible, also bring another adult to help watch the child while you are learning.
Please bring the car seat instructions and the vehicle owner's manual with you to your appointment, if possible.
Thank you for making time to learn an important skill that will help keep your children safe and give your family valuable peace of mind.