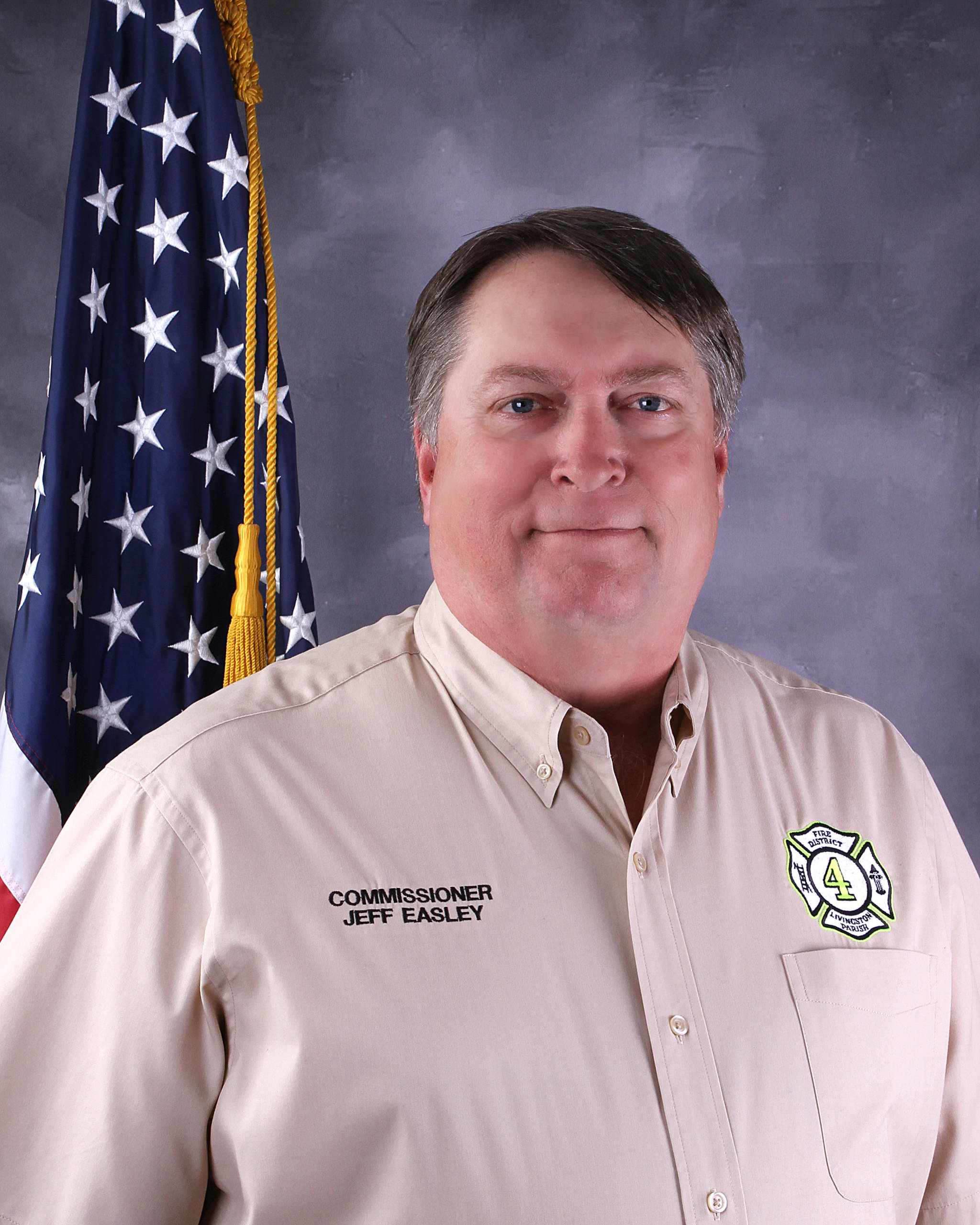 Jeff Easley
Vice Chairman
Mr. Jeff Easley has been a resident of Livingston Parish for 35 years. He has served with Livingston Parish Fire Protection District 4 since 1994, serving as a volunteer and Lieutenant of Station 3 in Watson in the beginning. Mr. Easley was promoted to Deputy Fire Chief of the District serving his capacity of 3 years and onto 17 years as a member on the Board of Commissioners and now Vice Chairman of the Board.
As Commissioner, one of Mr. Easley's main goals is to make sure the firefighters have everything they need to perform their job.
When asked what the most rewarding part of his job is, he says it is in knowing he is doing his little part for his community.
Mr. Easley helps run his family business Superior Steel, LLC. He has been a football coach at Live Oak Junior High for 21 years. In his free time, he enjoys riding in his Jeep with his wife and spending quality time with his grandchildren.