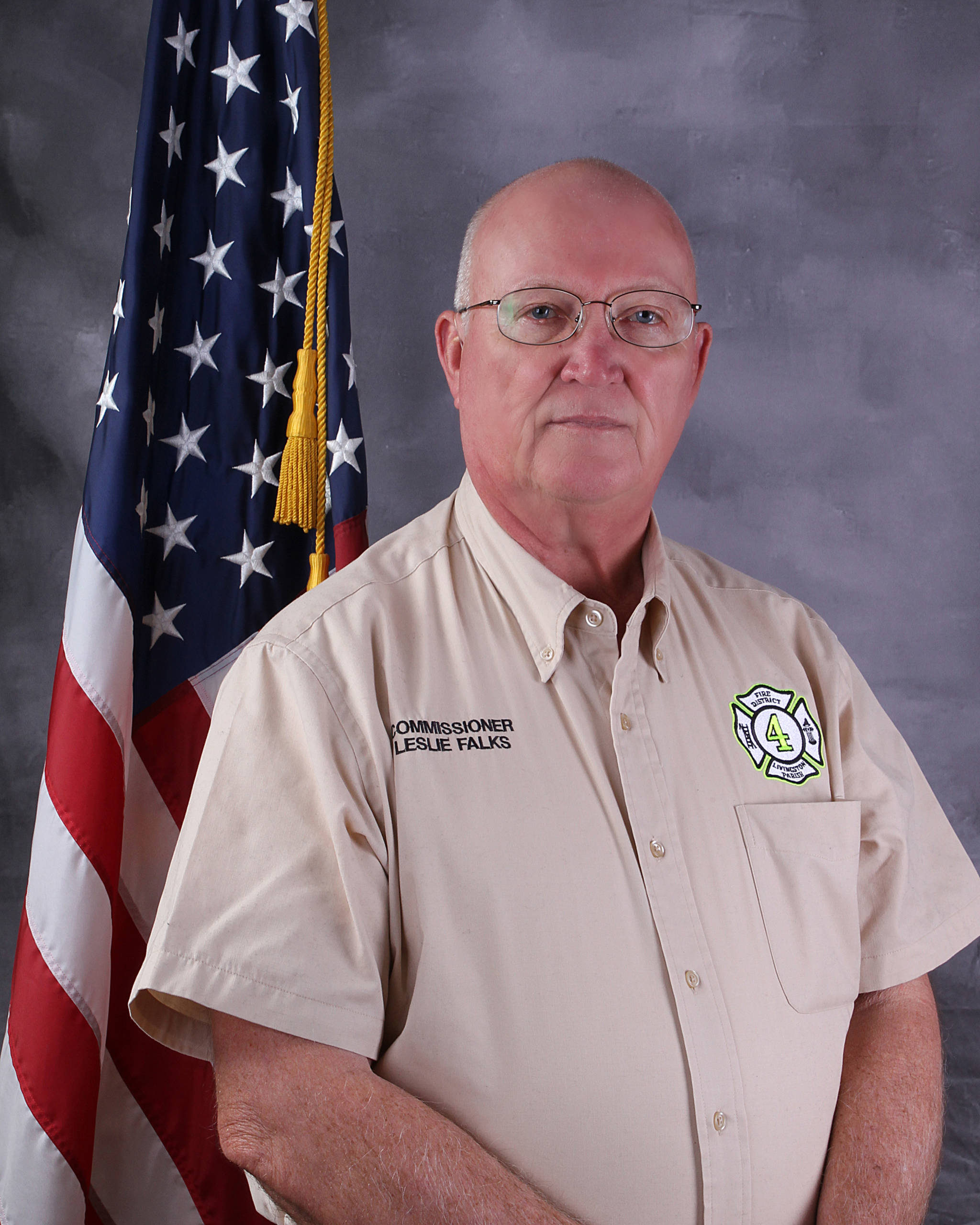 Leslie Falks
Commissioner
Mr. Leslie Falks is a 66-year resident of Livingston Parish. He has served Livingston Parish Fire Protection District 4 Fire since its inception in 1975, first as a volunteer firefighter and now, as a Commissioner for the Board of Directors.
As a Commissioner, Mr. Falks' role is to ensure the safety and protection of Livingston Parish residents and the firefighters of District 4.
"I am proud of the brave men and women who risk their lives every day to protect and serve our community," said Mr. Falks. "As a Commissioner, it is my responsibility to ensure our firefighters have the proper equipment, latest training, and reliable apparatus as they serve the citizens of Livingston Parish."
When asked what the most rewarding part of his job, Mr. Falks replied "it is belonging to an organization that truly cares about the community."
The hardest lesson he's had to learn is the amount of cooperation and coordination it takes between many different entities/departments to make LPFPD4 successful.
In his free time, Mr. Falks enjoys spending time with his wife, two daughters, two sons-in-law, and two precious grandchildren. He also serves as a Music Minister at Satsuma Baptist Church, and with his wife, runs a successful lawn care business.