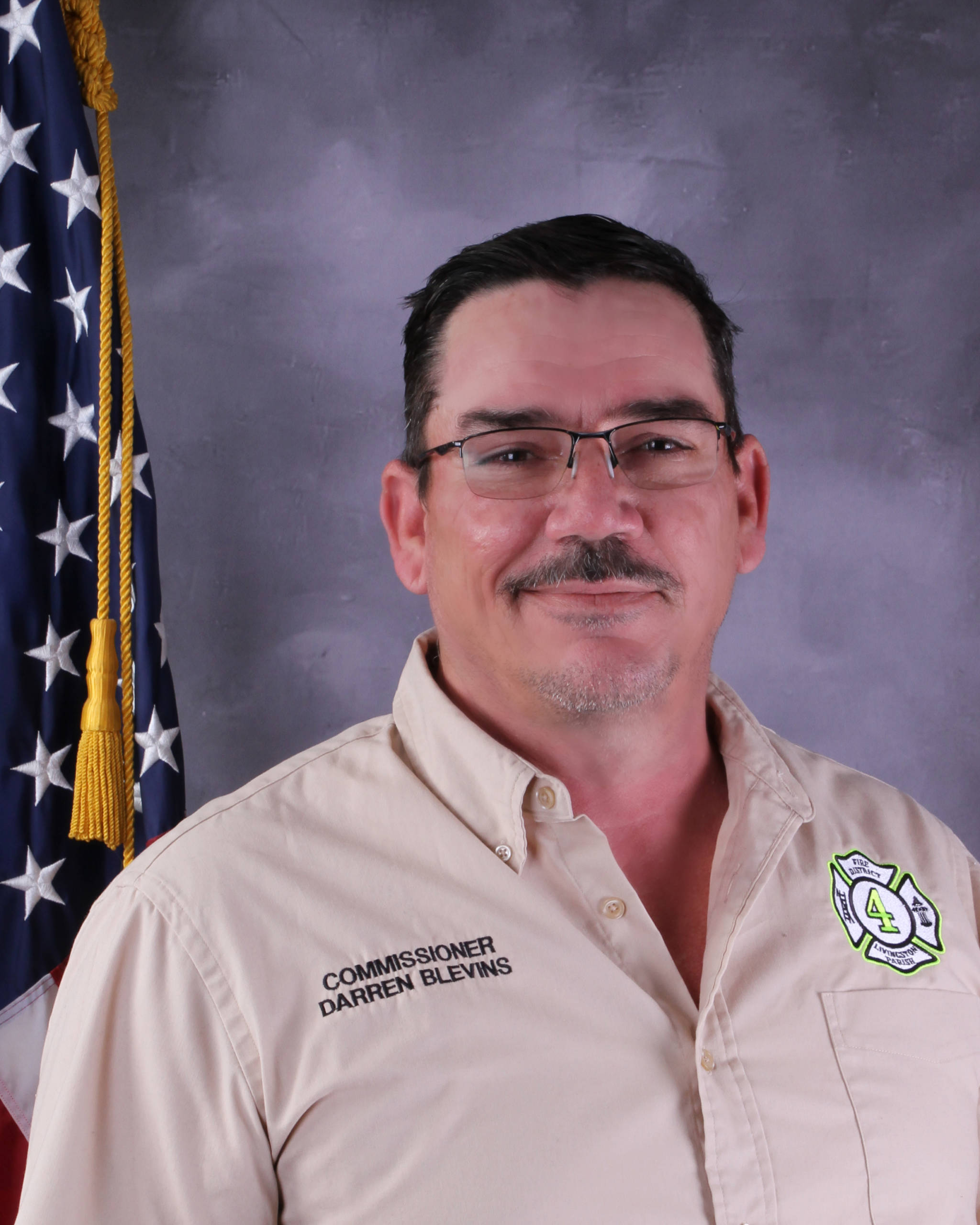 Darren Blevins
Commissioner
Mr. Darren Blevins is a 19-year resident of Livingston Parish. He has served on the Livingston Parish Fire Protection District 4 Board of Directors since 2008.
In his role as commissioner, Mr. Blevins ensures the safety and protection of Livingston Parish residents and the firefighters of District 4.
"As a Board member, it is my responsibility to keep the residents of our district safe, as well as assure that LPFPD4 has the necessary equipment, supplies, and funds to keep our firefighters, who are willing to put their life on the line to protect this district, safe from harm."
When asked what his most memorable moment serving the district was, Blevins responded, "going to the National Fallen Firefighter's Memorial to honor one of our own. While I was there, I was humbled seeing firsthand the brotherhood that unites these special people that are dedicated to protecting."
The hardest lesson he's had to learn is the number of volunteers needed to successfully operate District 4 and how challenging it is to recruit volunteers to make LPFPD4 successful.
Blevins added, "we are diligently working to improve our fire, our response times and every aspect of District 4."
In his free time, Mr. Blevins enjoys spending time with his wife whether they are camping, serving others or just enjoying their backyard swing. They also enjoy spending time with their five children and nine precious grandchildren. Darren is self-employed and runs a successful maintenance business.